Over the past few seasons, we've gained new appreciation for what it means to be 'together'. Whether being able to gather with loved ones, welcome back colleagues to our common work environments, or once again participate in team-building activities, the past year has allowed us to enjoy more of the personal and professional connections that are so important to us all.
Throughout this holiday season, and over the coming year, it is our hope that we can all find time for activities that bring us together with our loved ones and fill us with both joy for the moment and hope for the future.
During this busy time of year, we wish you moments of rejuvenation and rest. Thank you for the compassion and commitment that you bring to every care interaction. Whether you are working through the holidays, or are planning to enjoy time spent with family and friends, we wish you a safe, joyful time.

Market Information
As part of this holiday season, Health Science Centre is excited to re-introduce HSC's Holiday Market in the Mall on Wednesday, December 6, 2023 for staff, patients and visitors to enjoy. The HSC Holiday Market in the mall is free for visitors and showcases a variety of local vendors and artists in our community.
Date and time: Wednesday, December 6 from 9:00 a.m. – 4:00 p.m.
Location: William Ave Mall Purple Bear Zone – Level 1
Season of Giving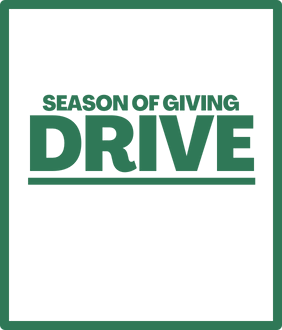 Give back this holiday season
New to the market this year, is our Season of Giving Drive! Bring warmth and the festive spirit to those in need by donating the following items at our HSC Holiday Market in the Mall. All items go to support patient programming at HSC Winnipeg.
– mittens (Volunteer Services)
– purses, backpacks and mini toiletries (Sexual Assault/Intimate Partner Violence program)
– Non-perishable food items (Social Work Services)
Holiday Entertainment
Musical Talent over the Holidays
Sunday, December 3, 2:00 p.m. at the Sherbrook St. Entrance – Rosewood Youth Group
Wednesday, December 6 at 10:00 a.m. in the William Ave Mall – Jessica Gursky
Saturday, December 16, 4:30 p.m. in both the Sherbrook St. lobby and William Ave entrance – Church of God in Christ Mennonite Youth Choir
Sunday, December 17, 4:00 p.m. in both the Sherbrook St. lobby and William Ave entrance – Red River youth group

Celebrate with us December 4 – 8, 2023
Join us as we celebrate the season with these festive spirit days! We encourage HSC staff to participate in holiday activities finding moments of seasonal spirit and sharing some of your favourite holiday traditions. Seasonal contests this year will include: best dressed team/individual, most creative team/individual and a 'Tis the season quiz winner!

Share photos of your holiday spirit with us by submitting your entries through this holiday cheer link and you could win a $50 gift card! Click on the days above for your festive virtual teams or desktop backgrounds!
Word Scramble Answer Key, Word Search Answer Key,
Reminders:
Throughout the holidays all staff must still follow Infection Prevention and Control, Personal Protective Equipment, Uniform (where applicable), Fire Codes, Physical Distancing requirements and The Personal Health Information Act (PHIA). It should be noted that although we are encouraging you to dress up and decorate this does not change the protocols within your area.
A reminder, all staff must comply with PHIA protocols when taking photos. Shared Health's policy prohibits staff from taking photos of patients, PHI, or photos that identify any locations, facilities, operations, products, and posting them online.
Please remember to adhere the following IP&C protocols:
Proper hand hygiene
Appropriate PPE worn at all times, except when eating and drinking
Respect maximum occupancy and physical distancing requirements
Costumes must not interfere with patient care or uniform requirements
Communal foods/eating must adhere to all site/SDO requirements
To socialize safely and decorate within IP&C guidelines, we will ask staff to review these documents: