Leadership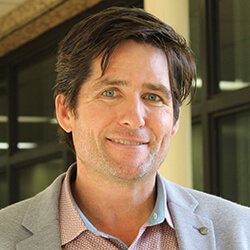 Dr. Shawn Young
Chief Operating Officer
& HSC's COVID-19 Incident Management Medical Officer
Shawn joined HSC Winnipeg as Site Medical Lead in April 2020, and was selected as the Chief Operating Officer in April 2022. With over 15 years of leadership experience guiding programs and sites through periods of rapid and historic change, he is committed to supporting clinical strategies to enhance quality and access to services at HSC. He works closely with the executive team and physician leadership to promote strategic medical advances to care and pathways that are aligned with the vision and values of HSC and Shared Health.
Shawn began his medical career as a Family Physician after obtaining his CCFP in 1999. He then completed a residency in Anesthesia at University of Manitoba and subsequently a fellowship in Cardiac Anesthesia at the University of Alberta. Upon returning to Winnipeg, he began his clinical career at HSC Winnipeg and St. Boniface Hospital, and later joined Victoria General Hospital. He has served on the specialty committee of the Royal College of Physicians and Surgeons of Canada. Most recently, he has been serving as the Chief Medical Officer of the Victoria General Hospital and South Winnipeg Integrated Health and Social Services.
Shawn's medical training in acute care and community care, along with his leadership experience in both areas, offer a unique perspective to HSC.
"I am committed to supporting and developing the highly specialized services we need to fulfill our vision and mandate as Manitoba's hospital. I will further ensure we create modern, streamlined, and inclusive pathways to these services to improve access, reduce wait times, and eliminate health inequities."
---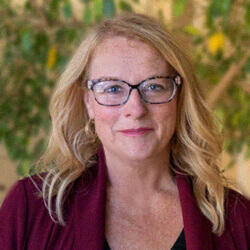 Jennifer Cumpsty
Executive Director of Acute Health Services & HSC's COVID-19 Incident Management Deputy Incident Commander
Jennifer joined the HSC Winnipeg corporate office in November 2020 as Interim Executive Director of Acute Health Service and was appointed Executive Director of Acute Health Services in March 2022. As part of the executive team, Jennifer actively contributes to operational planning, implementation and evaluation, and provides guidance and support to health services leaders in Adult Emergency, Child Health, Critical Care, Medicine, Mental Health, NICU, Surgery, and Women's Health. With a career in health care spanning 25+ years – including leadership roles in Women's Health, Adult Emergency, and Renal Health – Jennifer's passion remains to drive quality and patient safety improvements and adopt integrated service delivery models to create pathways to care that are centered on the patient.
During the COVID-19 pandemic Jennifer has ably represented HSC at the Incident Command Provincial Operations and Provincial Planning table and continues to provide invaluable leadership to a large, dynamic, multidisciplinary team.
Jennifer holds an RN and bachelor's degrees in both Psychology and Nursing, and completed a Master of Health Studies in April 2022, with her Capstone project focused on "Trauma-Informed Leadership During the Pandemic and Beyond."
"The future of health requires a system that is patient-centered, culturally sensitive, and meets the needs of vulnerable groups. HSC is at the forefront of innovations and changes to deliver safe, compassionate, and better health care for all Manitobans."
---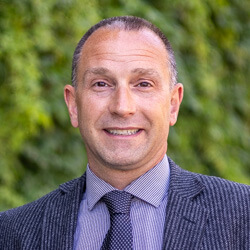 Reid Love
Executive Director of Ambulatory Care and Clinical Supports & HSC's COVID-19 Incident Management Deputy Incident Commander
Reid joined HSC Winnipeg in January 2021 as Executive Director, Health Services, Ambulatory Care and Clinical Supports. In this role, he provides clinical oversight to Renal, Ambulatory Care, Allied Health, Rehabilitation, Volunteer Services, Care and Coordination, and OR/MDR. He leads multi-disciplinary teams to deliver health services, adopt integrated pathways and service delivery models, and drive quality and patient safety improvements at HSC.
With over 20 years of clinical and senior leadership experience, he was previously the Program Director for the Cardiac Sciences Program for the Winnipeg Regional Health Authority and St. Boniface Hospital, and Lead for Non-Invasive Cardiac Testing for Diagnostic Services, Shared Health. His educational background includes a Master of Nursing and a Bachelor of Nursing degrees with Distinction from the University of Manitoba. Reid is a graduate of the Adult Intensive Care Nursing Program from the University of Manitoba and St. Boniface General Hospital. He is committed to continuing to improve his knowledge and skills — he has completed nearly 40 professional development courses, and regularly presents at universities, colleges, and conferences. His work has also been published in the Canadian Journal of Cardiovascular Nursing.
---
Jennifer Luong
Business and Financial Lead & HSC's COVID-19 Incident Management Finance Chief
Jennifer joined HSC Winnipeg in 2016 and she was selected as the Business and Financial Lead in October 2020. In her leadership role, she mentors and develops a team of analysts to support the strategic and operating plan of the hospital, report on financial and statistical results, and drive an overall improved financial performance at the site. She has mentored staff to better understand their fiscal result, standardized processes and developed various reports to move forward hospital initiatives.
Prior to joining the executive team, she was the Administrative Director for the Women's and Child Health program at HSC, and the Finance and Business Improvement Program Lead at St. Boniface Hospital. She has previously held financial, business, and operational analyst positions at Western Canada Lottery Corporation, Paterson GlobalFoods, Loblaws and the Province of Manitoba. Jen holds a Bachelor of Commerce from the University of Manitoba, and a Chartered Professional Accountant designation (CMA trained)
---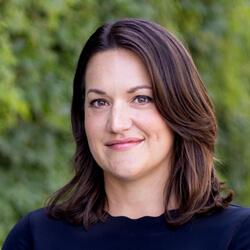 Dr. Manon Pelletier
Site Medical Officer
Dr. Pelletier is a forward-thinking and passionate member of the HSC team. She has spent much of her career at HSC, paving the way for family physicians to work in critical care as house medical officers and playing a critical role in the development of the first Clinical Assessment Unit at HSC and subsequent CAU's at St. Boniface and Grace hospitals.

For the past five years, Manon has been HSC's Clinical Assessment Unit Site Medical Lead. She brings a solution-focused approach to the clinical challenges we face. She leads and continues to advance Hospitalist opportunities within our facility, championing shared care and collaborative care models and has been a key contributor to the HSC medical leadership team throughout the pandemic.

Manon obtained her MD at Université de Sherbrooke and completed her Family Medicine Residency at the University of Manitoba. She has 10 years of clinical experience as a family physician, including a diverse practice in clinics and emergency rooms in rural and fly-in Northern communities.