Step behind the scenes of Health Sciences Centre Winnipeg to follow along the thousands of exceptional clinical and non-clinical staff who deliver and support care to patients every day. Here you will find lively interviews, unique perspectives, and intriguing fun facts about Manitoba's largest hospital.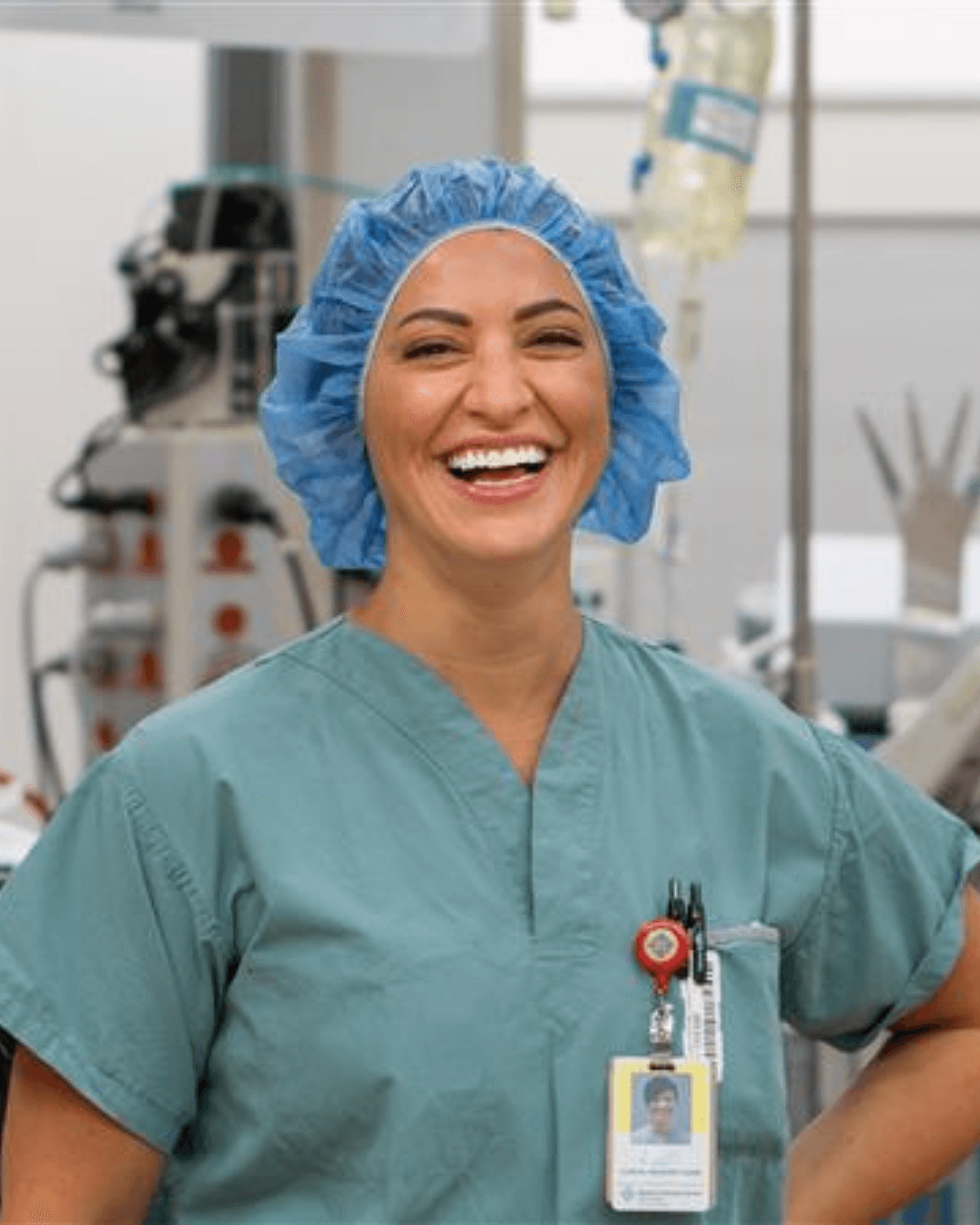 Spotlight: Lisa Turcotte, Nurse Educator, Adult OR
Lisa is a dedicated and passionate Nurse Educator specializing in adult operating room procedures at the Health Sciences Centre in Winnipeg. With an unwavering commitment to her career, Lisa demonstrates a love for her job and feels immense pride in the specialized work she does within the Operating Room.
Through her extensive knowledge and experience, Lisa takes a proactive approach in advocating for her patients ensuring every individual under her care has the best possible outcomes, both in treatment and in recovery. As a compassionate healthcare professional, Lisa works to make sure her patients feel understood, respected, and supported throughout their surgical journey.
In addition to her direct patient care responsibilities, Lisa places significant emphasis on teamwork and collaboration. She understands the importance of working closely with a diverse team of professionals that includes fellow nurses, surgeons, and anesthesiologists. It is this collaborative spirit that creates a high-functioning and efficient operating room environment where everyone can work together.
As a Nurse Educator, Lisa takes great satisfaction in sharing her expertise with others who are eager to learn and grow.
Handwash prep
OR prep