Well Wishes
Send your thoughts through Well Wishes and brighten someone's day
The Health Sciences Centre Well Wishes program gives loved ones the opportunity to send adult patients a personalized email greeting. It is a free service provided by HSC's Volunteer Services.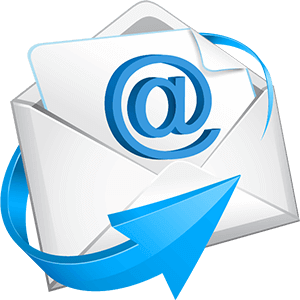 How it works
All you need to do is enter the information in the form below and click on "Submit". Our Volunteers will deliver your message on your behalf.
Please keep in mind:
This program is designed for Well Wishes only for patients age 18 and older.
All messages are handled confidentially. We will have to read your email to ensure its content is appropriate (see below). As well, patients may ask to have the message read aloud.
Emails intended to conduct personal business, or containing questionable content or business/vendor solicitations will be deleted from the system.
Do not include any private patient health information in the greeting.
Greetings received after the intended recipient has been discharged will not be delivered.
We cannot guarantee delivery of an e-mail greeting. Acceptance of an e-mail by this site does not mean that the intended recipient is now, nor was previously, a patient at Health Sciences Centre (Please also note: some patients request anonymity).
This service is set up only to receive messages. Outgoing messages from patients cannot be sent.
HSC does not accept Well Wishes for patients in Day Clinics, Day Surgery or Adult Emergency.
---
Send your Well Wishes thoughts