Winnipeg General Hospital 150th and HSC Winnipeg 50th Anniversary Memory Wall
Contribute to HSC's 50/150 virtual memory wall. A way for staff and families to reminisce and share memorable moments throughout the years. To share your favourite memories with us, visit our memory wall submission form.

Feels like home
Jodi Walker-Tweed has connections to WGH and HSC going back to her birth. Pictured above at the front entrance to the WGH Women's Pavilion, Jodi is cradled in her Mom's arms as they prepare to go home in 1968. Years later, Jodi would attend the HSC School of Nursing and go on to nursing and leadership roles at HSC and within the regional health authority. Currently, Jodi is the Shared Health Provincial Clinical Service Lead for Critical Care Emergency & Trauma and her office is located at HSC. "Being on the same campus still feels like 'home'," she says. Jodi gave birth to both of her children at the same hospital (now known as HSC Winnipeg Women's Hospital).

OR advice
Following her graduation from the WGH Operating Room Technician program in 1964, our mother worked in the WGH surgery. She loved the work and her colleagues.
While being interviewed by a group of medical and surgical residents recently,  they asked her advice about what was most important for them to remember in the OR. "Be humble," she said. Then added, with characteristic humour, "And don't throw scalpels."
From the family of Agnes (Thiessen) Koop

Thank you labour and delivery unit!
Both of my kids were born at Women's Hospital. My son in 2020 and my daughter in 2022. We experienced warm and caring staff, clean and modern facilities, and just an overall positive time. Thank you to everyone in the labour and delivery unit for everything they did for us!
David Borzykowski
Communications

Volunteer to Doctor
"I enjoyed interacting with patients in a meaningful manner to give them some respire from whatever illness was affecting their lives. That's probably the most rewarding part of volunteering."
Dr. Sandhu
(Healing & Hope -103)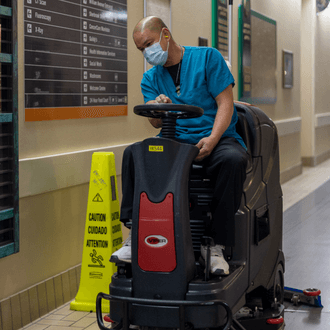 Cleaning Together
"I believe I am very fortunate working here and I have great people to work with. It's like a family"
Marco Aguirre
(Healing & Hope – 133)
---