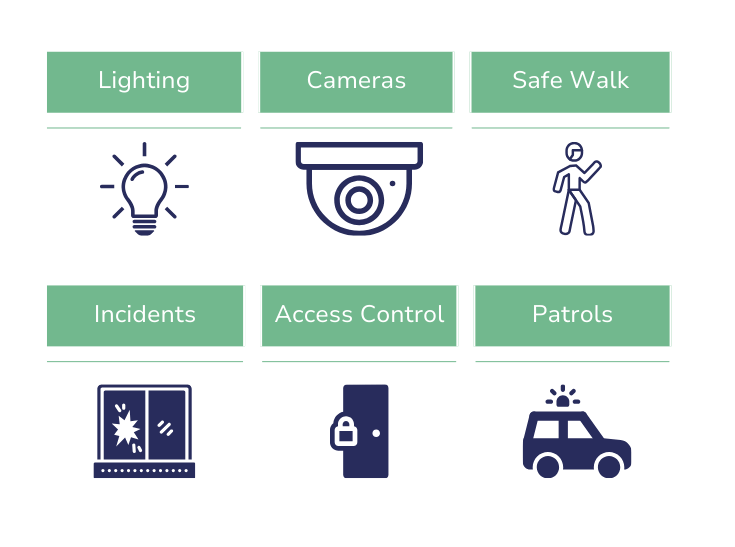 Lighting
Over the last year, HSC Winnipeg has improved outdoor lighting to make our campus brighter and safer.
Cameras
HSC Winnipeg has 865 operational CCTV cameras on campus and in our parkades.
Safewalk
HSC Winnipeg offers safewalks for employees. On average, security escort staff to their vehicles or the bus 70 times per month.  You can request a safe walk by contacting X
Incidents
We have taken a number of steps since the spring to reduce incidents of vehicle break-ins and vandalism. This includes a focus on evicting individuals who are in the parkade for no legitimate reason, with increased patrols, additional lighting, enhanced video monitoring and ensuring interior stairwells in staff parkades are locked to the public.
The initiatives have helped bring a nearly 80 per cent decrease in reported parkade incidents, when comparing the month of May to September.
Access Control
HSC has reduced the number of access points into the building and ensured they are staffed by security at all times. There are currently 1107 card readers on campus ensuring that only employees can enter secure areas.
Patrols
All parking locations are patrolled by security 24/7 by dedicated parking patrols and HSC Winnipeg security staff. This ensures only employees, patients, and families are accessing the parkades.